The Sightseeing Pass New York - Flex Pass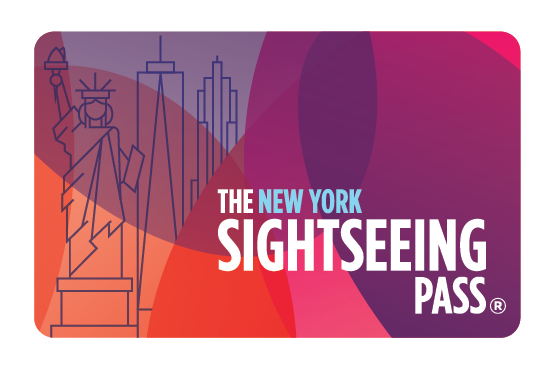 TOUR DESCRIPTION
FLEX Pass
With the FLEX Pass, you select the number of attractions that you would like to see. Your FLEX Pass is valid for 60 days from activation at your first attraction visit.
Visit any 2, 3, 4, 5, 6, 7, 10 or 12 attractions from 100 options over 60 days.
• Best for locals or visitors who may have already been to New York and want to visit only a few popular attractions.
• Great for visitors with a tight budge for sightseeing.
• Also for visitors on a business trip, with limited time for sightseeing.
Save 50% or more when visiting just 2 attractions per day.
Prices from $22 per attraction visit.
MORE INFORMATION
The Sightseeing FlexPass New York
Click here to view included attractions and redemption instructions.
FOR EMPIRE STATE BUILDING TICKETS:
Due to capacity limitations in place as part of the COVID-19 safety procedures, once you book tickets it is mandatory that you reserve your time slot at this link: CLICK HERE
The Empire State Building has a timed entry system, which requires all visitors to have a pre-reserved entry time. You must bring BOTH the timed reservation ticket you will receive after you make your reservation and the original voucher you have purchased from us in order to gain entry. The Empire State Building personnel will NOT be able to admit you without BOTH tickets.
FOR MUSEUM OF MODERN ART:
Advanced reservations are required. Please visit the MoMA website to reserve the date and time for your visit. Once you arrive at the Museum, please present your reservation and your valid pass for scanning at the ticket desk. MoMA staff will scan your pass and issue you a ticket for entry.
Important Information
How do I get my Pass?
Instantly! We will send you an email confirmation with a link to your Pass – print it out or take a screen shot of the QR code and use your mobile phone as your ticket.
How do I use my Pass at attractions?
When is my pass activated?
Your pass is activated the moment it is scanned for admission at your first attraction, bus tour or restaurant.
How long do I have to use my pass?
Once activated, your FlexPass is valid for a full 30 days.
When does my pass expire?
Passes that have not been activated expire one year from the purchase date. Once activated, your FlexPass is valid for 30 days.
Do I need to choose my attractions right now?
No! With the FlexPass, you can simply choose as you go. Experience New York City the way you want to.
Are there other discounts included with this pass?
Yes! Bonus discounts come with every FlexPass and using them does not count as an attraction visit. Use them all if you wish! Check out the latest exclusive click here..
Can I visit the same attraction more than once?
You may visit each included attraction just once. With so many great attractions to choose from, you'll have plenty to keep you busy!
What happens if an attraction or tour is cancelled due to weather or other problems?
While we do our best to ensure that all attractions featured on the Pass are available, events happen that are out of our control. The great thing about the FlexPass is that there are so many attractions to choose from. If an attraction is closed, or cannot be visited for some reason, we know you'll find a fun alternative!
Do I need to make a reservation to visit attractions?
Attractions which require a reservation will be noted in the guidebook that comes with your pass. Making a reservation will not activate your Pass. You must make all reservations for a day in which your pass is still valid. When you show up for your reserved tour the attraction will then scan your pass for entrance to the tour. You pass must still be valid.
What is your refund policy?
You'll have a full year from the day you purchase your passes to receive a full refund, as long as they are unused. However, the passes are non-refundable once they're activated.