UP TO 25% OFF
All Day Bike Rental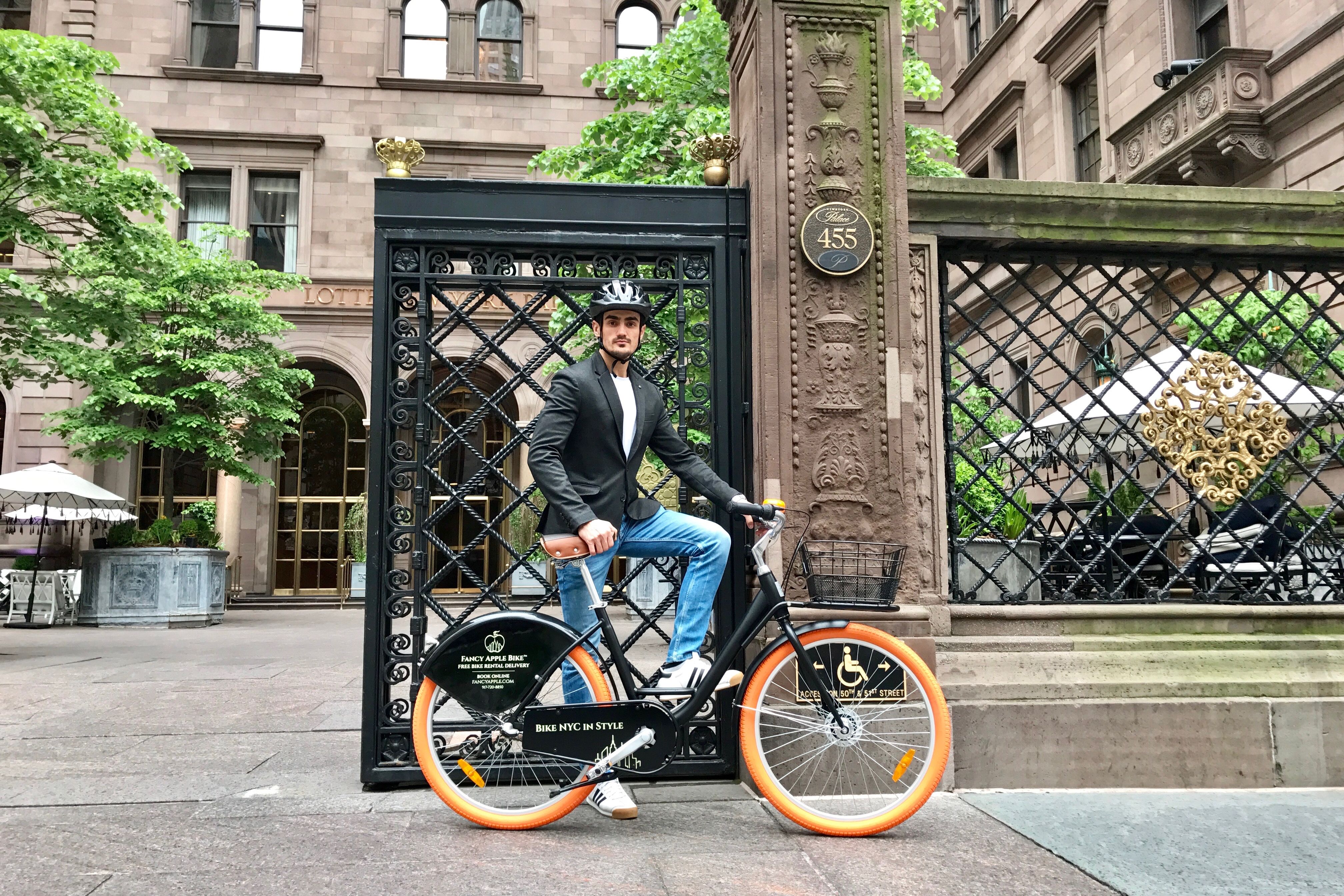 TOUR DESCRIPTION
Go Green! Explore NYC by Bike.
Self-Adventure through Central Park and beyond on a comfort bike. NYC has over 1,500 miles of Bike Lanes that make it a safe & joyful way to explore the city.
Select comfort bikes: Classic, Hybrid, and Kids bike. Baby-Seat/Tag-Along can be added with Child Pass.
Tandem and Child-Trailers are available for an additional fee. E-Bikes and E-Scooters are available for $10 per hour upgrade
MORE INFORMATION
Central Park All Day Bike Rental by Fancy Apple
Fancy Apple 870 7th Avenue; NY, NY 10019
365 days - weather permitting
April 1 - October 31: 8:00 am - 7:00 pm
November 1 - March 31: 9:00 am - 6:00 pm
Reservation is recommended, walk-ins are welcome while supplies last.
To make a reservation visit www.FancyApple.com go to Central Park Bike Rental page, click Book Now, choose preferred Date & Time, and select the no-cost Sightseeing Pass Holders option. If not selectable, that slot is complete, you need to check for a different time.
For group reservations of 15 or more, please get in touch with info@fancyapple.com.