The Ride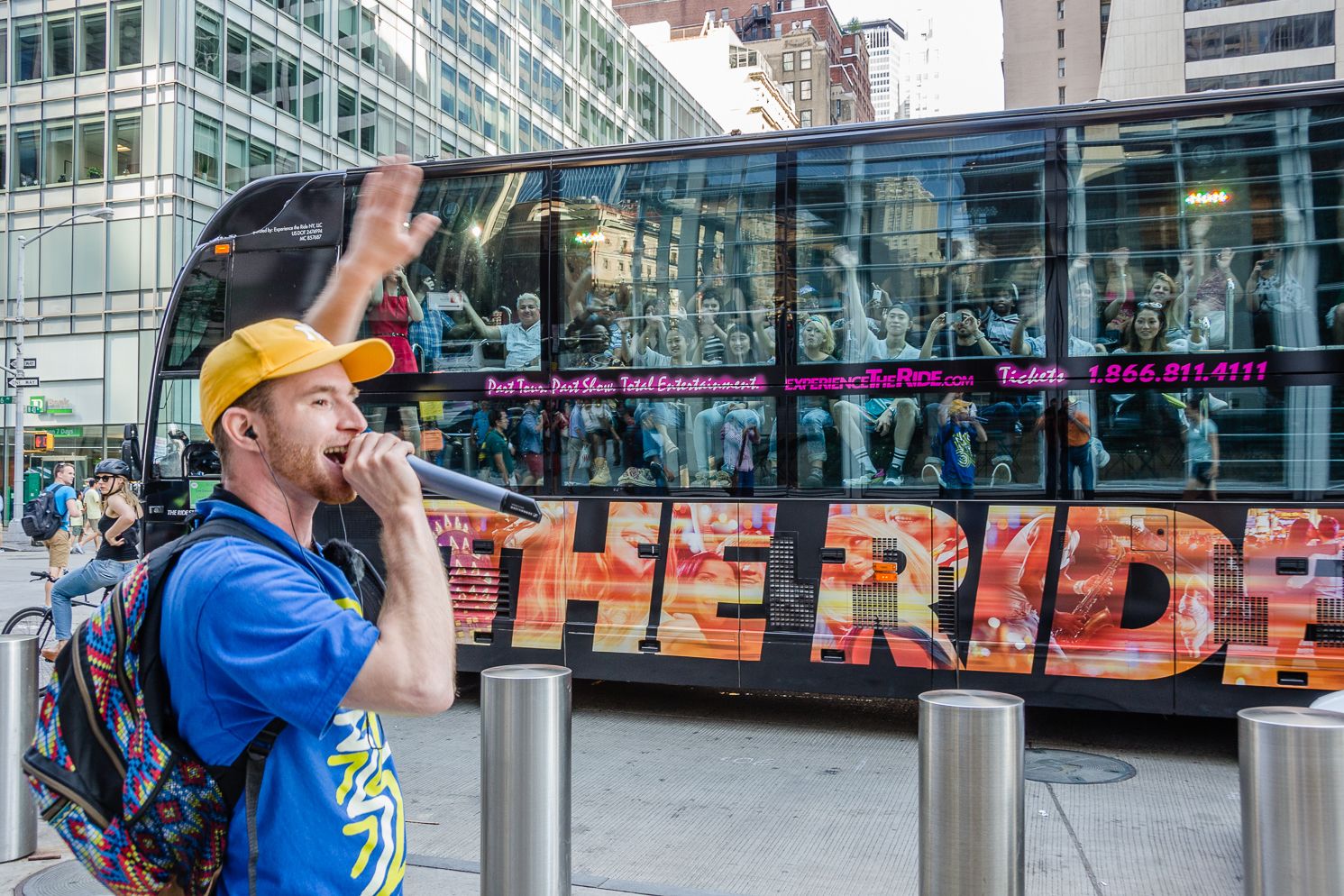 TOUR DESCRIPTION
Explore a whole new side of NYC with THE RIDE. Our custom-designed, multimillion-dollar bus is perfect for people-watching, but the entertainment doesn't stop there. The streets come alive during this uproarious one-of-a-kind theatrical adventure, and you have the best seat in the house. Take a bite out of The Big Apple with our two hilarious hosts and enjoy surprise performances during this unique 75-minute show. When the streets are the stage, anything is possible. Sit back and enjoy THE RIDE as this entertainment spectacle unfolds right before your very eyes.
MORE INFORMATION
The Ride
Tour meets at 259 West 42nd Street (42nd Street and 8th Ave), in front of Five Guys.
Please arrive at least 15 minutes before your scheduled departure time.
Please note that children under 6 years are not permitted.