UP TO 10% OFF
Circle Line Landmark Cruise (1.5 hours)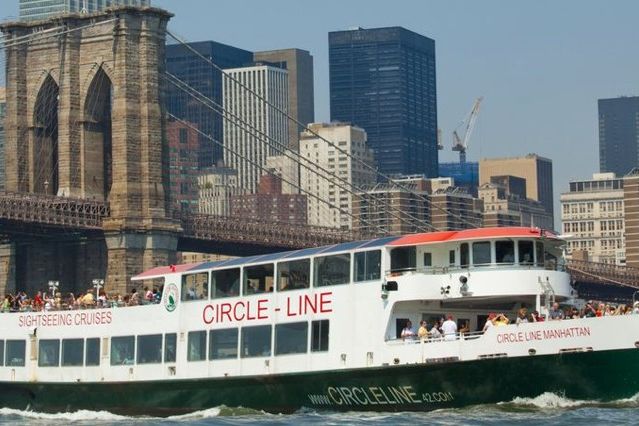 TOUR DESCRIPTION
You'll undoubtedly recognize Lady Liberty and Brooklyn Bridge, but your expert guide will add to your knowledge of the city by pointing out other places along the way such as the 'Titanic' Pier, USS Intrepid and Wall Street as he weaves them all into the fascinating narration about Midtown and Lower Manhattan.
MORE INFORMATION
Circle Line Landmark Cruise (1.5 hours)
No reservations required. We recommend arriving 30-45 minutes ahead of departure time to secure the best possible seats.
Tour Length: 90 Minutes
Departure Times:
Jan 1 - Mar 12: Daily: 3:30pm
Mar 13 – April 30: Daily: 12:30pm & 3:00pm
May 1 - Oct 31: Daily: 11:30am, 12:30pm 2:00pm & 3:00pm
Nov 1 - Dec 31 Daily: 12:30pm & 3:00pm
Departure Location: Pier 83 (West 42nd Street & 12th Avenue)